Media Partners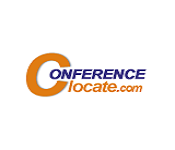 Clocate.com is a leading international directory for worldwide conferences and exhibitions. Clocate.com is equipped with a unique and comprehensive search that helps you find easily any event in any category or location. Each event includes detailed information, like, description, dates, location, map, prices, and more. Clocate.com is able to explore the conference or exhibition in areas such as Industry and manufacturing, Health and medicine, Technology and IT, Business and finance, sciences, education, services (banking, insurance, tourism, Hospitality and more), government, environment, life style and arts.

VenueDir is a leading directory for major venues around the world with a search by location, size of venue or type of event (conference, seminar, exhibition, wedding, and others). In VenueDir you can find the services provided by the venue, including, food and beverages, accommodation, onsite parking, on-site support, audio and video and more. Venuedir provides an option to submit a request for proposal (RFP) to all suitable venues.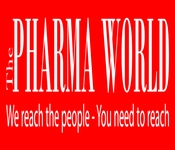 THE PHARMA WORLDÂ is the first and the only bi-monthly Pharmaceutical and Health Journal of its kind in Bangladesh catering to the needs of Pharmaceutical Industries, Physicians, Healthcare Providers and all other stakeholders related to this sector for the last 13 years. The Journal is also designed to disseminate information about the advancement of research & development in the pharmaceutical sector and medical science, thereby, constantly updating readers on this multi- dimensional segment. THE PHARMA WORLD also has a Consultancy Division which is engaged in a wide range of activities which include Export Promotion, Bioequivalence Study, Market Survey, Training, and organizing Seminar/Workshop/Conference on matters relating to the pharma sector.